Building Better Healthcare
OneMedical Property design, invest in, manage and develop NHS healthcare properties for communities across the U.K.

Using our expertise in property development and care delivery, we create fully integrated, bespoke and innovative healthcare premises.

Investing in your property to release equity, support with succession planning and take away the stress and responsibility of property ownership.

Partnering with NHS providers, local authorities, Primary Care Networks and practice groups on all areas of health property development.

Data led approach to understanding your requirements delivering tailored solutions with people and wellbeing at its core

Whatever the issue, from defects, ongoing maintenance or creating more space for your care environment, we can help.
Conveniently access architect designs, legal documents, building maintenance and 3D flythroughs from a single point of entry. This access is available round-the-clock, every day of the year whether on a desktop or mobile.

Integrated care solutions
Extensive experience in building integrated care facilities bringing together community and healthcare pathways to improve outcomes and address inequalities with accessible and inclusive spaces.

Independent
Family owned and operated with no external shareholders. We are hands on, positive property partners, tailoring our approach to your needs

Unrivalled NHS care experience
Extensive insight into service delivery requirements through our NHS care arm. This gives unrivalled understanding of GP Practice and wider primary and integrated care requirements.

Flexible and dynamic
Providing a flexible and innovative approach which allows us to react to unexpected changes and challenges. We have a "can do" attitude and find speedy resolutions to any issue.

Consultative
The client comes first. We take time and maintain a collaborative approach to understand your individual needs and challenges ensuring we fully meet, and exceed, your requirements.

Bespoke
Design solutions are bespoke to each brief and developed to the specific requirements of all those who work in, use or are impacted by the project

Wellbeing at the heart
Our expertise in person-centred design ensures we focus on the building from a staff, user and community perspective. Going above and beyond to ensure all space is used to improve wellbeing and acts as an inviting environment

Long term partnership and ongoing support
With a friendly and professional approach, we see each relationship with our clients as a partnership that will last and evolve to meet changing needs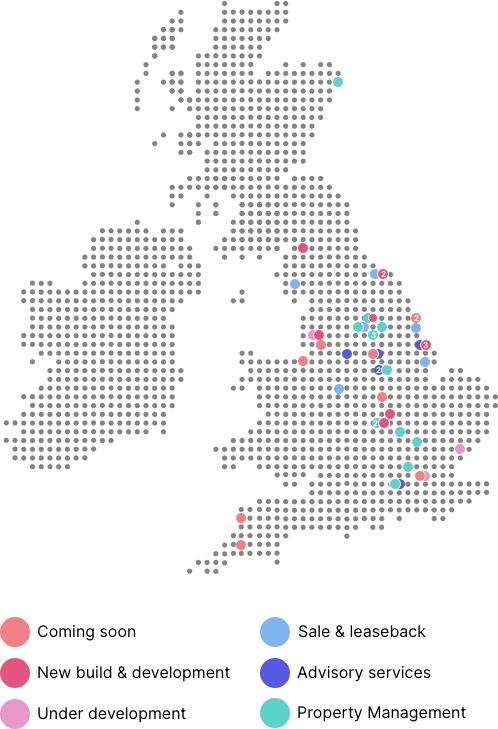 Our portfolio includes healthcare and multi-tenanted facilities. These provide flexibility to meet the changing and future demands placed on NHS and community services.
"We are working with OneMedical Property, Hedingham Medical Centre and Braintree District Council to ensure the developing plans reflect the community's needs as far as possible, and that appropriate engagement with residents continues."
We are delighted to be working with OneMedical Group and QAD Architects, who have heavily invested in helping us improve our practice premises for the benefit of patients and staff."
"This exciting project will provide a fully-integrated health care offering at the heart of the Aspull community. We are delighted to be working alongside OneMedical Group and our local authority and health care partners to bring this efficient and adaptable health care setting to life, giving the local population a centre to be proud of."