Heartbeat of the community
Grimsby, North East Lincolnshire
The new £4million centre had been designed with the concept of a centralised core, 'the heart' – an
internal bright and welcoming courtyard forming the reception, waiting area and circulation hub for the scheme. The central core maximises the efficiency of the floor plans and minimises circulation routes. Allowing for future expansion, the proposal embraces the principles of sustainable development and is designed upon the basis of efficient whole life costing.
To design, build and finance a 2780m2 primary care centre for a growing GP practice to house:

CTP community nursing

CTP mental health team

A community pharmacy

New community centre

Temporarily rehouse community centre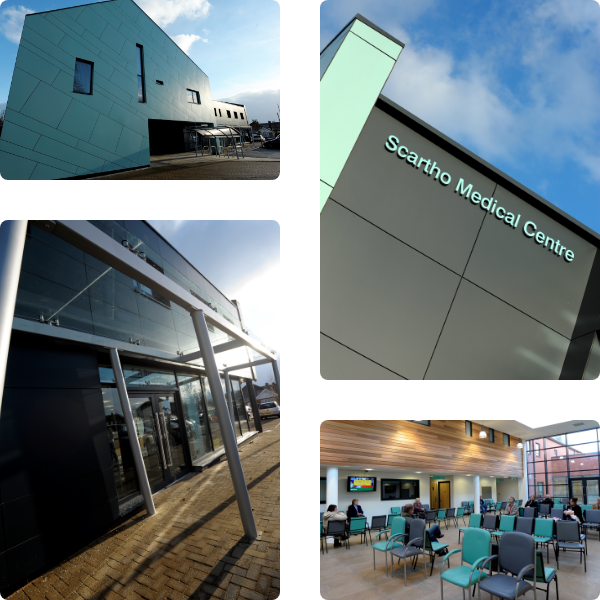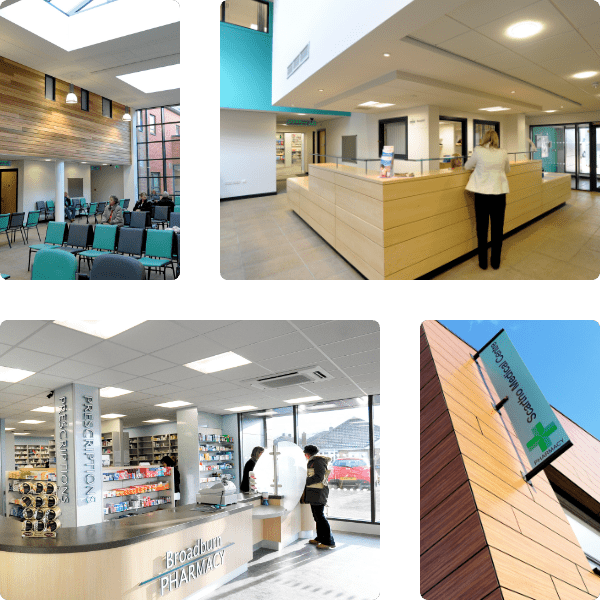 Multiple stakeholders

Shared space

Restrictive covenants on the land

Conservation area

Changing stakeholders

Changing building locations within site

Architects: QAD Architects (Leeds)

Project Managers: Spring & Co.

Building Contractor: Lindum Construction

Structural Engineers: Ward Cole